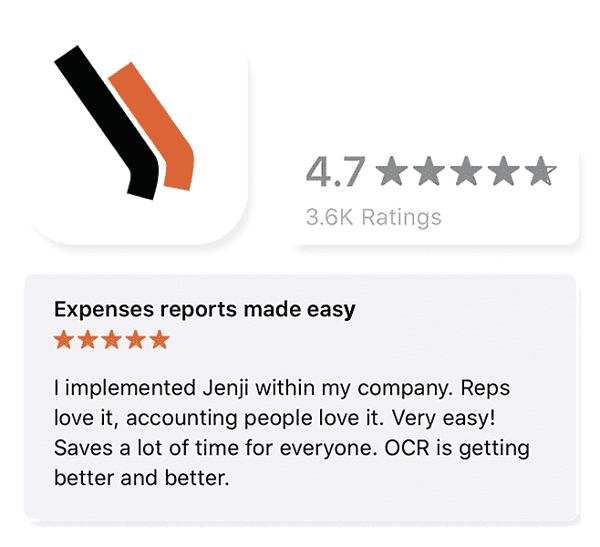 Discover Jenji on mobile
Try out the next-generation expense management platform now!
Over 40,000 companies trust our expense report software
Why are our customers satisfied with our expense report software?
"Jenji is a great tool for managing travel expenses. The ease of use is undeniable whatever the support: smartphone, laptop, tablet."
"Jenji is the pioneering solution in our digital transformation process. Its performance and the time saved have convinced us to actively pursue this approach."
"Most of the time, you only have to choose the category of the expense and the tags, everything else is automatic!"


In a rush?
Contact your Jenji advisor
Our Jenji expense management experts will be happy to discuss your company's needs, current expense workflow, and how to reach your goals.

France
9:30am to 6:00pm · CET
+33 1 82 28 62 26