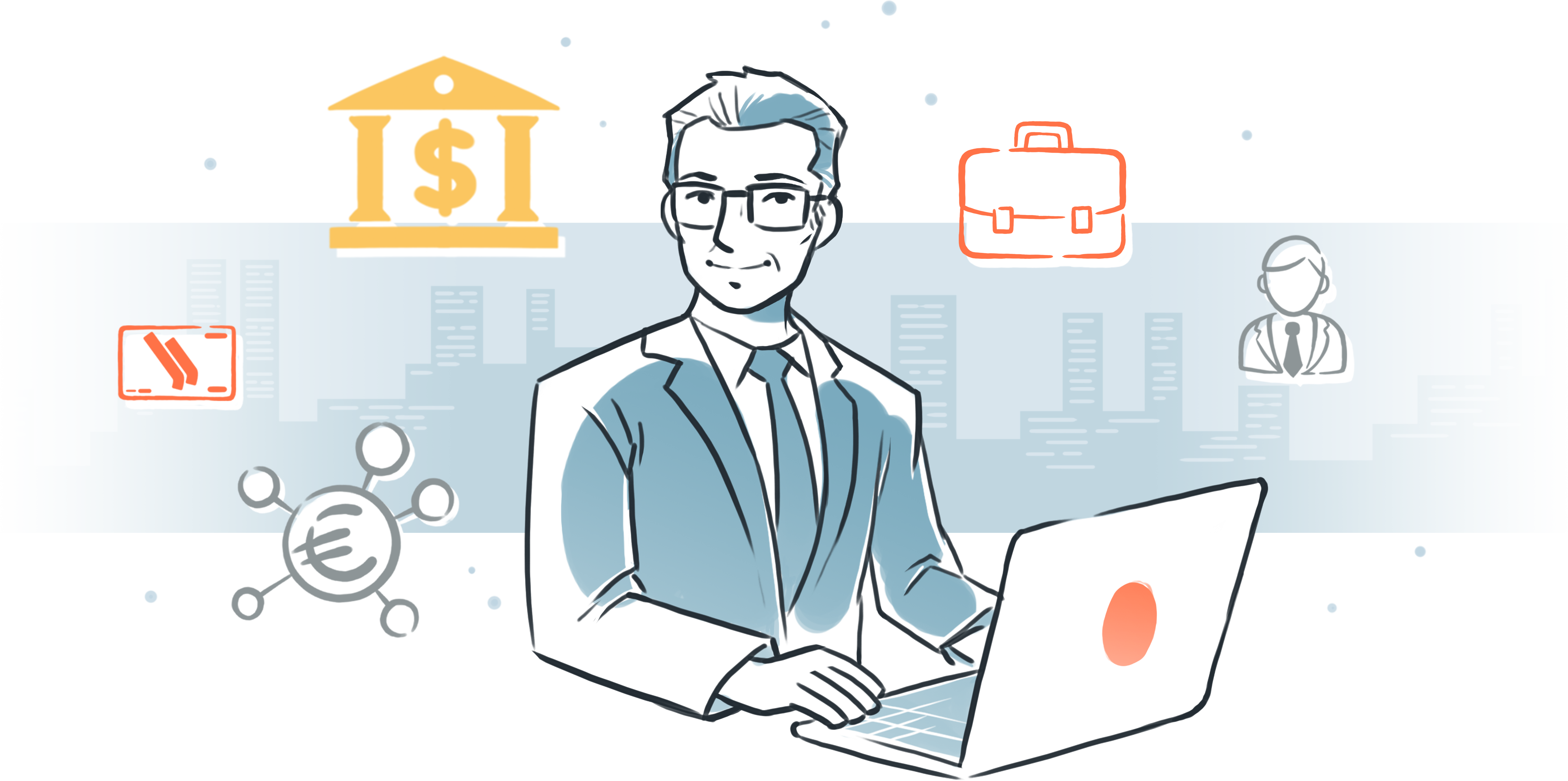 Professional & Financial Services
Thanks to your dedication and agility, you provide top-notch consulting and services. This often demands travel and lots of on-the-go expenses, not to mention the ability to manage several projects and a robust IT ecosystem all at once. Data and number crunching are essential, as is compliance.
What Jenji provides
Your clients are your number one priority
Automation
Jenji's advanced AI-driven expense platform provides automated workflows that you can customize. Design your own processes for submitting, validating and refunding expenses big and small, for itemized receipts, per diems and more. You can even file expenses per client and invoice them directly. After setup, the process runs on autopilot.
Convenience
Jenji's mobile, paperless solution means that all your employees can access and use the platform, wherever they are. No more accumulating and storing countless paper receipts. Plus, Jenji's advanced API capabilities allow the tool to easily integrate into your internal tech ecosystem and your security framework.
They tried Jenji
Marie X, Accounting Manager from Financial Service Startup
In the past, I spent a ton of time validating expense reports manually. Sometimes I had to chase down our employees to provide me with all the receipts of their spending. Now, with Jenji everyone has their own account to download their invoices and I can track their spending so easily, not to mention what an advantage it is to go paperless!"
Compliance and data security
When it comes to data security and GDPR regulations, Jenji maintains the highest level of compliance with European government standards. And our platform and network of approved and accredited e-archiving partners (like Docaposte for France) guarantee safe and secure data storage.
Analytics
Jenji's expense hub connects expense management and analytics, enabling the analysis of all submitted expenses in real time. Once expenses are submitted, calculate VAT, spendings or other custom metrics that you can export directly into your accounting system, or turn into a precise report with clear spending breakdowns.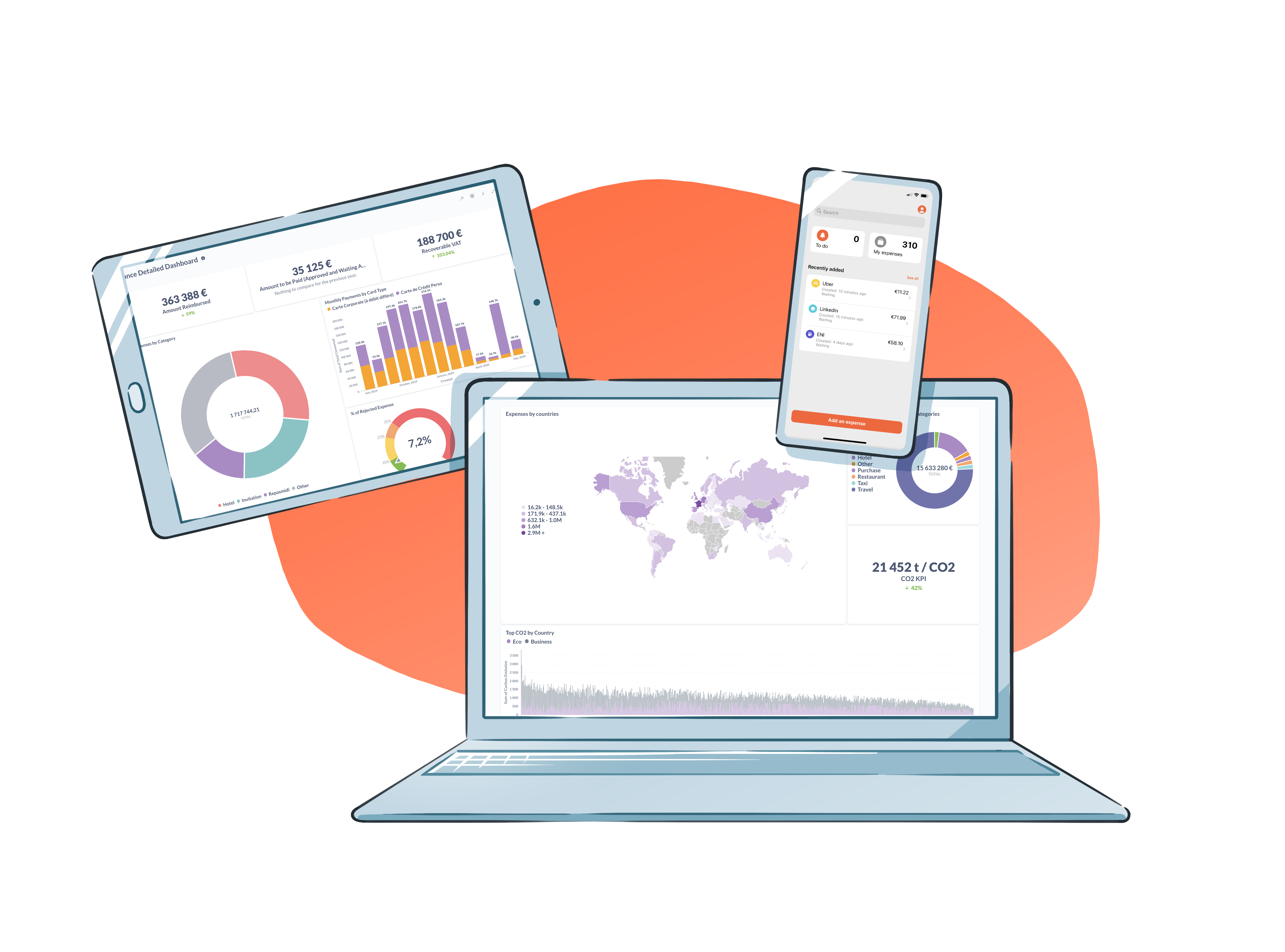 Jenji is your spend management solution, wherever you go
Thanks to an automated AI-powered platform, Jenji reduces paperwork and streamlines process when it comes to expense management. It's a convenient and easily-integrable solution for your business and its unique tech ecosystem. And it maintains a high level of compliance with local government regulations, no matter where you and your clients are located.
Why our customers like Jenji
"The introduction of Jenji made possible the implementation of certain processes, such as the splitting of deductible VAT, which complicated the lives of all employees and that we were able to give up."
"Jenji is the pioneering solution in our digital transformation process. The tool's performance and the time saved for Keensight Capital's teams have convinced and encouraged us to actively pursue this approach beyond the management of expense reports."
"The transition to paperless expense reports went very well. I found the tool easy to use. Since then, I do everything from my smartphone no matter where in the world I am."
More resources
Virtual Payment Cards
Today digital payments are becoming the norm and the percentage of people using virtual payment cards is increasing significantly. Even the EU government is preparing to roll out digital wallets for every citizen shortly.¹ So, what is this virtual credit card, and why would you want one? In this article, we're taking a look at what they're all about.
Read article