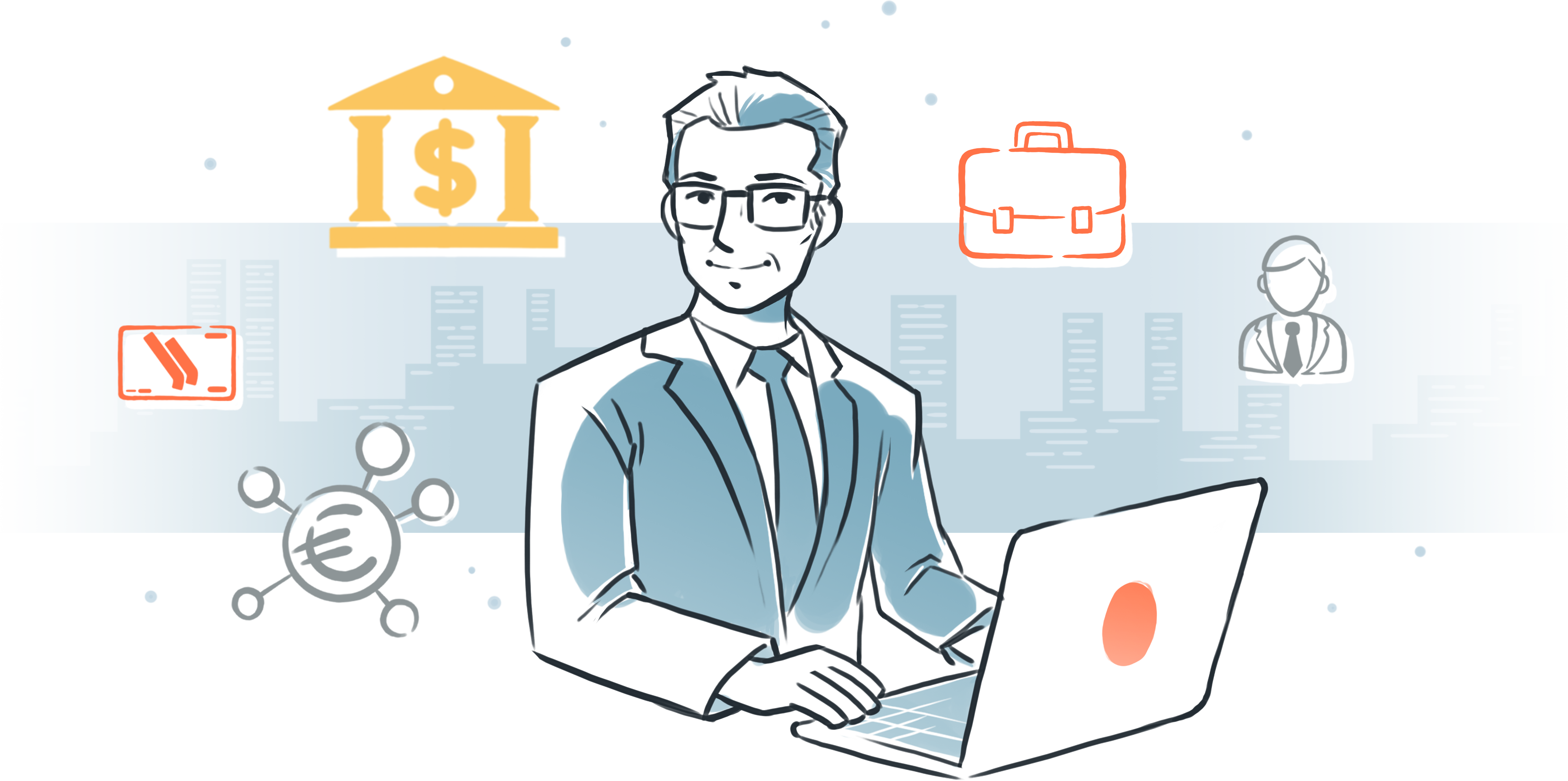 Professional & Financial Services
Thanks to your dedication and agility, you provide top-notch consulting and services. This often demands travel and lots of on-the-go expenses, not to mention the ability to manage several projects and a robust IT ecosystem all at once. Data and number crunching are essential, as is compliance.
What Jenji provides
Your clients are your number one priority
Automation
Jenji's advanced AI-driven expense platform provides automated workflows that you can customize. Design your own processes for submitting, validating and refunding expenses big and small, for itemized receipts, per diems and more. You can even file expenses per client and invoice them directly. After setup, the process runs on autopilot.
Convenience
Jenji's mobile, paperless solution means that all your employees can access and use the platform, wherever they are. No more accumulating and storing countless paper receipts. Plus, Jenji's advanced API capabilities allow the tool to easily integrate into your internal tech ecosystem and your security framework.
They tried Jenji
Marie, Accounting Manager from Financial Service Startup
In the past, I spent a ton of time validating expense reports manually. Sometimes I had to chase down our employees to provide me with all the receipts of their spending. Now, with Jenji everyone has their own account to download their invoices and I can track their spending so easily, not to mention what an advantage it is to go paperless!"
Compliance and data security
When it comes to data security and GDPR regulations, Jenji maintains the highest level of compliance with European government standards. And our platform and network of approved and accredited e-archiving partners (like Docaposte for France) guarantee safe and secure data storage.
Analytics
Jenji's expense hub connects expense management and analytics, enabling the analysis of all submitted expenses in real time. Once expenses are submitted, calculate VAT, spendings or other custom metrics that you can export directly into your accounting system, or turn into a precise report with clear spending breakdowns.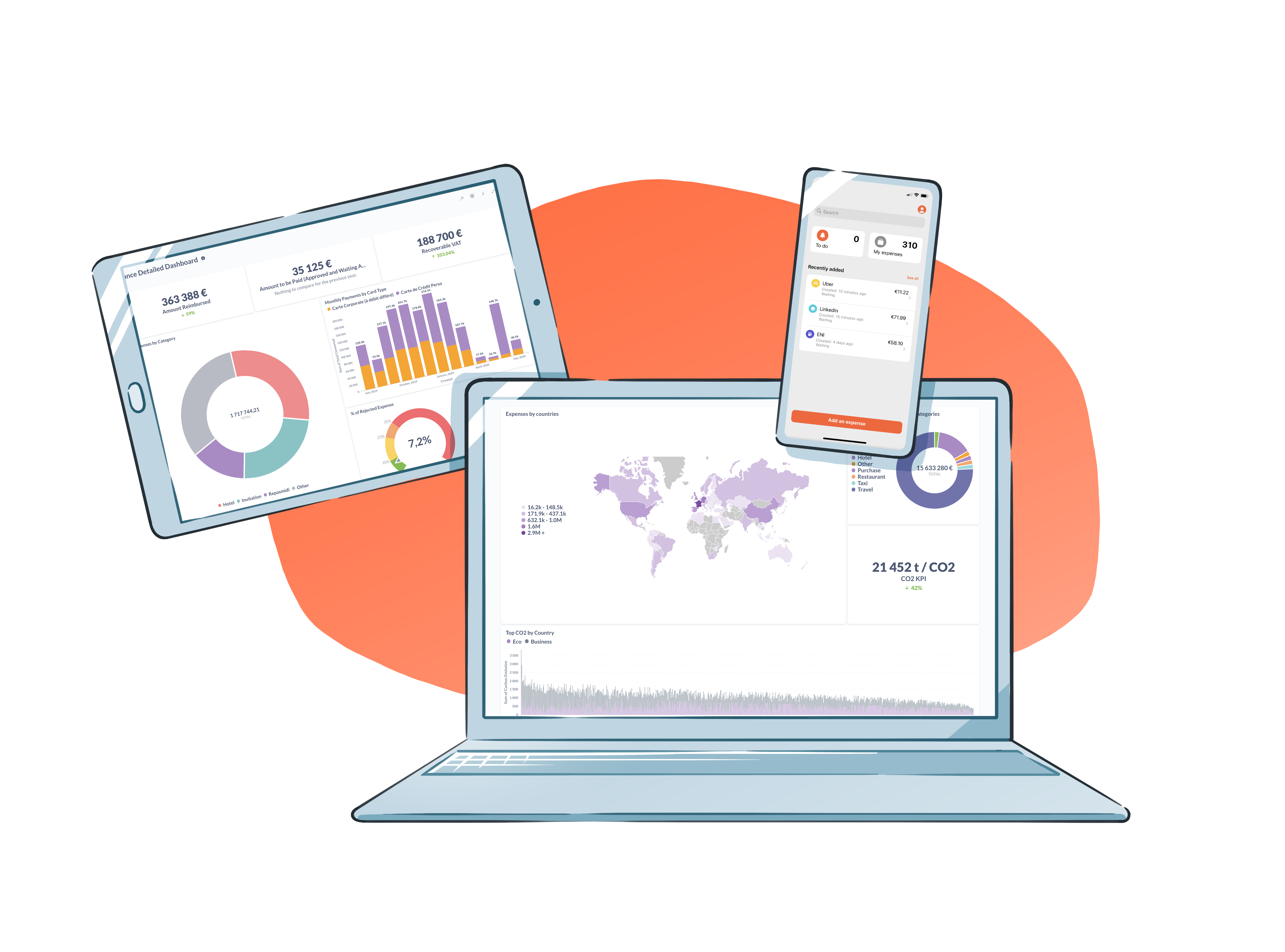 Jenji is your spend management solution, wherever you go
Thanks to an automated AI-powered platform, Jenji reduces paperwork and streamlines process when it comes to expense management. It's a convenient and easily-integrable solution for your business and its unique tech ecosystem. And it maintains a high level of compliance with local government regulations, no matter where you and your clients are located.
How to run the perfect expense management RFP
When it comes to choosing a service provider, a well-written RFP (request for proposal) is crucial. It will help you understand the capabilities of different providers and evaluate them. Wondering how to write the perfect expense RFP? Download our guide to learn more!
Learn more
Why are our customers satisfied with our expense report software?
"Jenji is a great tool for managing travel expenses. The ease of use is undeniable whatever the support: smartphone, laptop, tablet."
"Jenji is the pioneering solution in our digital transformation process. Its performance and the time saved have convinced us to actively pursue this approach."
"Most of the time, you only have to choose the category of the expense and the tags, everything else is automatic!"