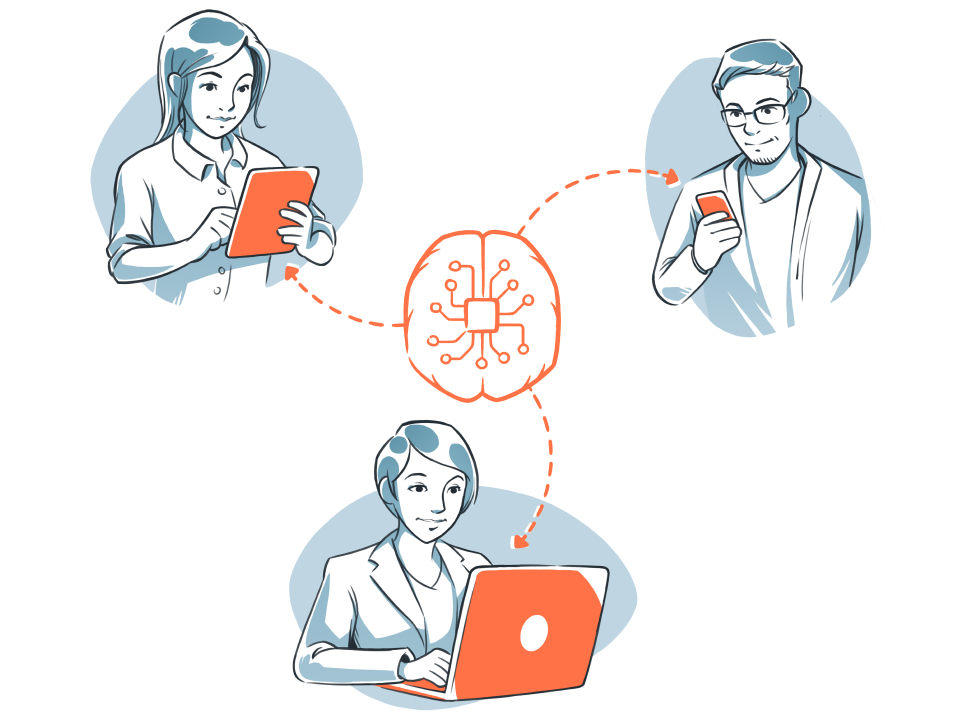 Automated expense management
The Jenji mobile application provides employees with a convenient, intuitive and fast tool. Expenses are automatically submitted to their manager and VAT is calculated immediately. The automation serves all departments of the company and allows them to focus on strategic tasks.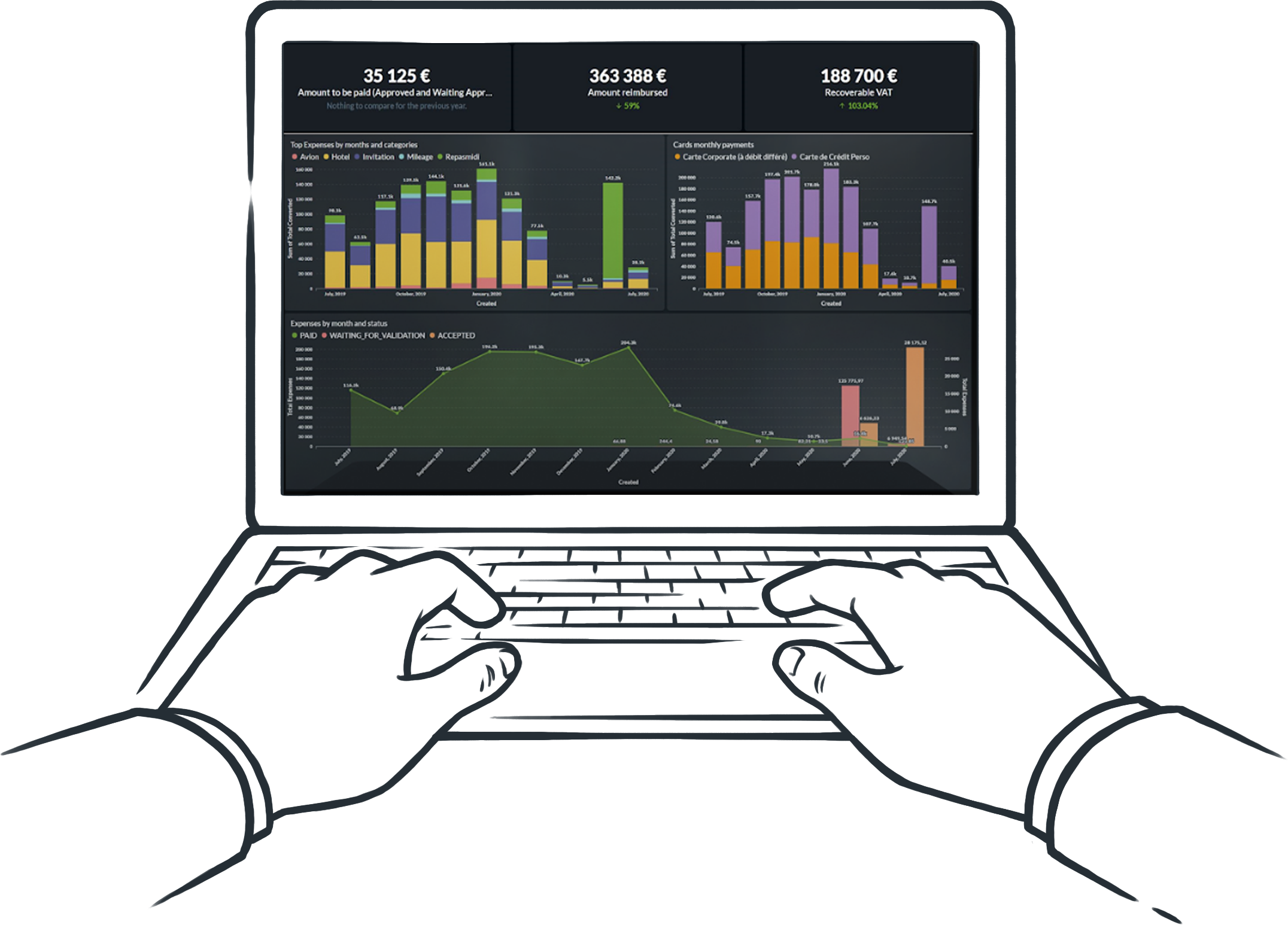 A customised spending hub
Managing your expenses is completely transparent thanks to the automation of your data in a self-learning tool. You can now industrialise and streamline all your spend processes with an intuitive, user-centric solution tailored to your needs. By customising the solution to your industry and challenges, your internal organisation becomes more flexible.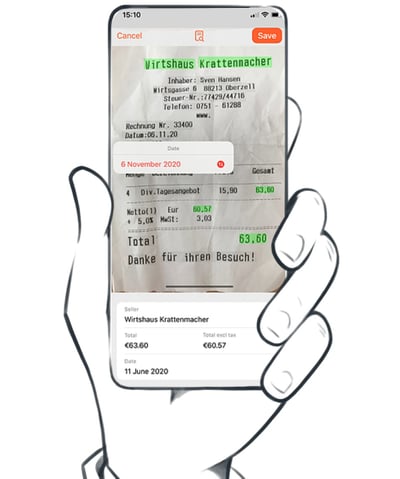 One data, one value
The analysis system at your disposal is AI-driven. With its OCR, the application recognises all information on a receipt or invoice - whether it is complete or not. The technology makes data extraction possible. The visibility on your expenses is complete, your controls simplified and efficient. The analyses are carried out in real time, so they reflect the reality of what is being spent in your company at that precise moment.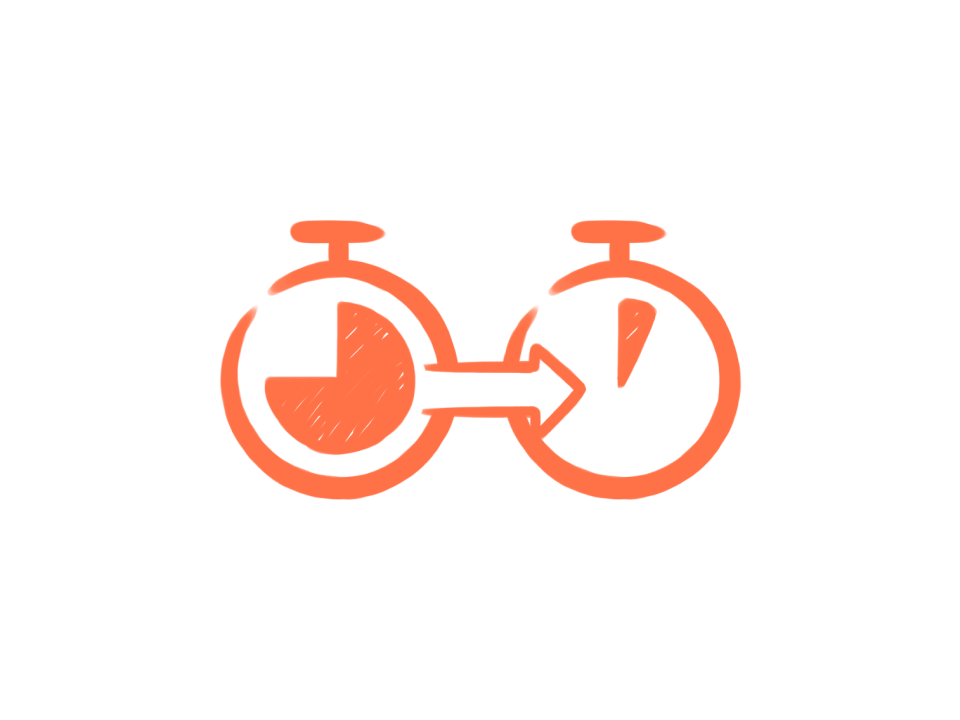 Time saving
As every job becomes more and more complex, automation is becoming more and more widespread. However, some manual tasks still require a disproportionate effort compared to their interest and should be automated in their turn. Whatever the business, technology must be a seamless relay.
Powerful and intuitive, Jenji has been specially designed for everyone: review of expenses by management, checking the conformity of receipts, making your expense report in one click... Automation makes life easier at all levels of the company. It is the ideal way to focus on your core business, whatever your mission within the company.
What you need to remember
Why are our customers satisfied with our expense report software?
"The introduction of Jenji made possible the implementation of certain processes, such as the splitting of deductible VAT, which complicated the lives of all employees and that we were able to give up."
"Jenji is the pioneering solution in our digital transformation process. The tool's performance and the time saved for Keensight Capital's teams have convinced and encouraged us to actively pursue this approach beyond the management of expense reports."
"The transition to paperless expense reports went very well. I found the tool easy to use. Since then, I do everything from my smartphone no matter where in the world I am."
Your Jenji Team
In a rush?
Contact your Jenji advisor
Our expense management experts are available from 9am to 6pm CET and will be happy to discuss your company's needs, current expense workflow and how to reach your goals.